WOW. That little 3 letter word is the understatement of 2023!
Hi, I'm Denise Angarola and have been actively part of She Supply since 2018, and it is an absolute honor to serve beside my friends as Chairwoman this year.
We are a 'small' nonprofit by many standards and criteria, but we are proud of the Texas size impact we have provided to our community at large in the last 6 years.
Our Co-Founders Kathy Meyer and Shari Mayes formed She Supply as a result of a 2016 conversation after watching a video on "period poverty". Once they realized there was a tremendous need and agencies ready to accept donations, they formally organized and incorporated She Supply into a 501(c)(3) nonprofit organization and distributed 24,000 free feminine hygiene products in 2017 in our first nonprofit year.
In those six short years we have partnered with community agencies across Dallas, Tarrant, Denton, Collin, Cooke and Grayson counties of Texas to distribute free feminine hygiene products to women and girls in need. We are humbled to serve women veterans and youth facing homelessness, survivors of domestic violence, Title One students, aging or aged out of foster care students and food bank recipients.
I have the best and most fun role as Chair; how could I not with these amazing people supporting me?
Our Board team is all-volunteer, passionate about our mission.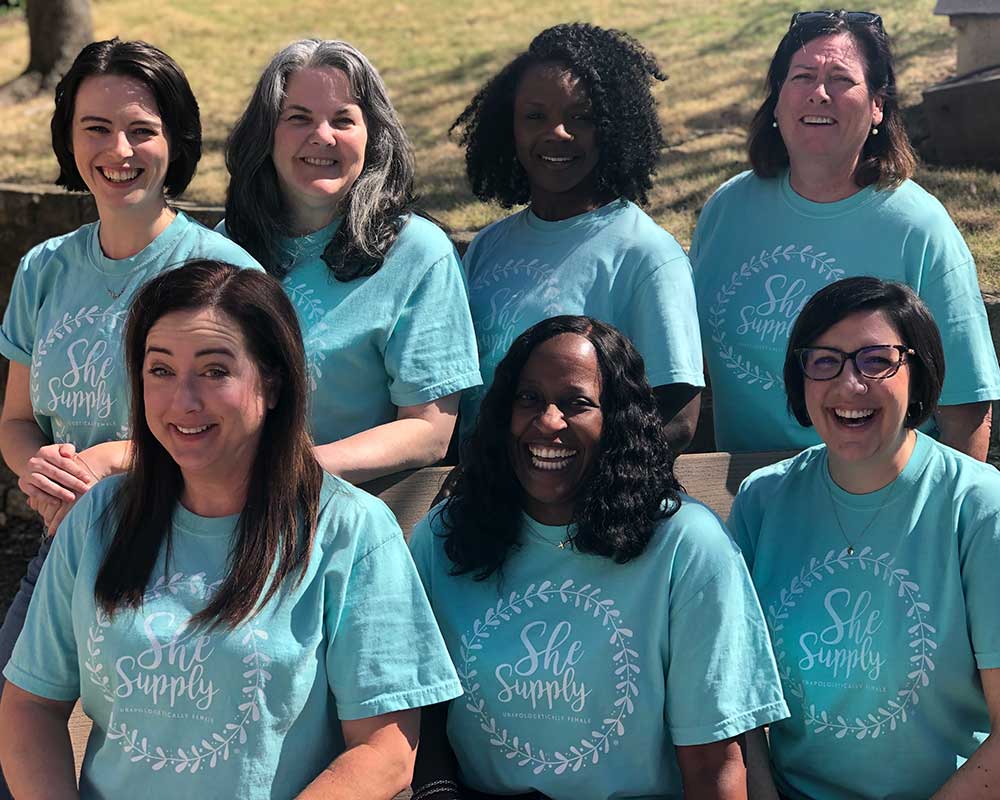 We have committed and generous Donors. 
We have dedicated and compassionate community Partners.
We have spirited and nurturing national Alliance network members.
In 2022, we distributed products that served 77,517 menstrual cycles or the equivalent of 6,460 women for a full calendar year. And as we turned to January 2023, we hit the gas full throttle!
In January, we distributed our One Millionth product to our wonderful community Partner, The Family Place.
In February, we were fortunate to be interviewed by NBC, CBS and many local newspapers and radio stations curious to learn more about this 'small' nonprofit from Flower Mound, Texas. 
In March, to celebrate International Women's Day, our Co-Founder Kathy Meyer and She Supply were recognized by M&Ms for "flipping the status quo" in period poverty. This campaign led to almost 2M search results of Kathy and She Supply!
In April, we hosted over 200 very excited Middle School girls for a special showing of the beloved coming of age story, "Are You There God? It's Me, Margaret".
In May, we were named a Finalist for Organization of the Year in the D CEO Awards!
In June, we welcomed our new Summer Intern class and kicked off our second half plan to serve more women and girls in need through new Partners and programs.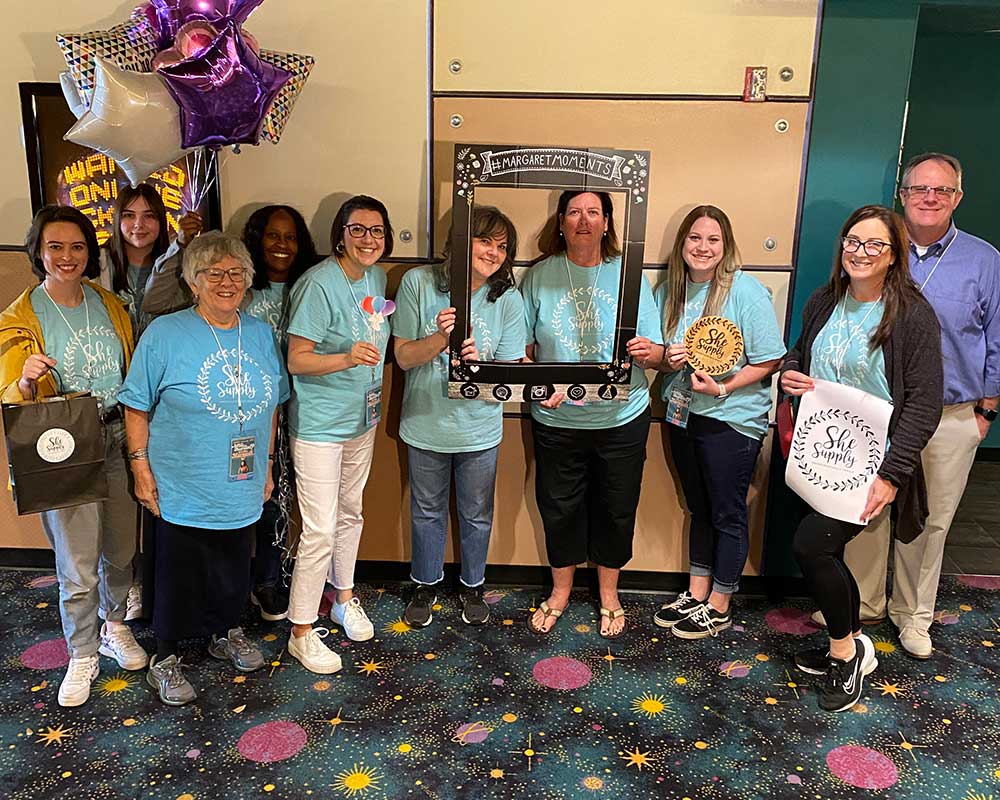 While we are happy with the latest legislation passed, there is still so much work to do to provide access to free products in schools and public facilities. We know that in North Texas, 1 in 4 women miss work and 1 in 4 girls miss school when they do not have access to products, creating an inequity for education, earnings and health. 
Our team is focused on distributing our second millionth distribution well before another 6 years passes. To do this, we have expanded our Board team and programs. We are reviewing new Partner applications weekly. We are creating new Volunteer and Donor opportunities. We are exploring new product partnerships and distribution methods. We are optimizing all areas of the organization to distribute more products to more women and girls in need.
The ideal paradox is dissolving She Supply because there is no longer a need in North Texas. In the meantime, I am so excited for this chapter and am grateful for this opportunity to serve as Chair as we work towards our second millionth product distributed.
We are on a mission to end period poverty in North Texas. Join us!