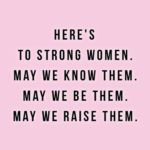 My desire to volunteer and help others originated from my childhood, tagging along with my mom when she delivered groceries donated from our church to families in need. It was eye opening for me to see living situations that were different from mine. I saw kids in torn clothing and homes with filthy carpet and holes in the wall.
My mom was a teacher. She taught Adult Basic Education to adults who could barely read, write or do simple math. Every student was different. Almost all of them were poor. But her compassion for all of her students and her desire to see them succeed stuck with me.
As an elementary student, I often tutored my mom's students during her evening classes and built relationships with some of them. It was then that I learned another valuable lesson — don't judge a book by its cover. Instead, look at someone's heart. One kind Vietnamese man who barely spoke English had been an engineer in Vietnam, but risked his life to flee his war-torn country for a better life in America and now washed dishes at a local restaurant to survive. 
Learning from my mom to not judge others and instead have a heart for helping them, especially the underdogs, developed a lifelong desire in me to volunteer. Most recently, our She Supply mission struck my heart because of the stigma still attached to the subject of menstruation and the lack of access women and girls in need have to period products. It's discouraging to hear that some women have to choose between buying food for their families or buying period products.
That's why I volunteer with She Supply. To help the underdogs, the homeless and underprivileged women and girls who can't afford the feminine necessities they need. Wouldn't you like to help them too?