One of the many ways to gain experience while still in school is to do an internship.
These are great for many reasons such as :
Hone and develop skills
Network with other professionals in your field of interest
Gain valuable experience
Explore what a career in this field would be like
Confidence
They also benefit both the place of employment and the person interning. (Who doesn't love a win-win?)
She Supply found themselves with this opportunity and was glad to help out as well as accept the help. Their intern has brought new ideas and a fresh perspective to the team.
Meet Julia Cruz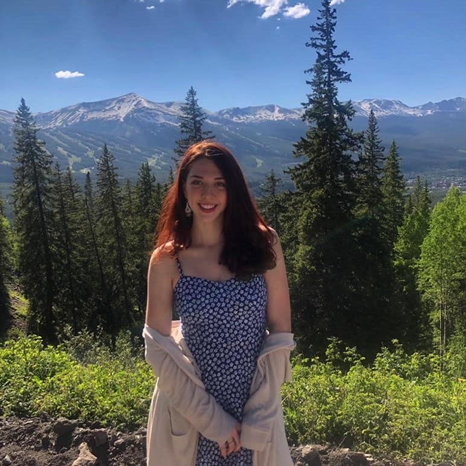 Julia Cruz started her internship with She Supply in January.
She just graduated from the University of North Texas. She studied Health Promotion with a focus on Communications. Julia is passionate about creating awareness and access to essential pillars of health and wellness. To her, this involves community, nutrition, and movement.
Her journey with She Supply has opened her up to a whole new world and community. With She Supply she gets to work with incredibly strong, passionate, and intelligent women. She is very grateful to have been given the opportunity to work with the She Supply team.
Julia believes that people volunteer when they have a connection to the cause. Organizations like She Supply begin because there are people special enough (like our founder Kathy Meyers) to believe their efforts can make a powerful impact on other's lives.
Humans are social creatures.
We are at our happiest when we are busy in a solution to a problem we feel is worth solving with like-minded people.
Julia has found it extremely fulfilling to learn and involve herself with such a kind and empowering organization like She Supply.
Julia's Work With She Supply
Here's what our founder — Kathy Meyer — had to say about Julia's time with She Supply :
"Julia is our 2nd university intern for She Supply. She did a fantastic job of building a relationship with a new partner agency, created new flyers and social media productions. The board loved working with her and appreciated her perspective, interactions, and compassion for our customers. Julia excelled at the producer role as well on screen. She is a natural in talking with people and getting to know them."
Julia has been able to utilize She Supply's social media along with the help of Myca (another She Supply team member.) Together they have been able to promote She Supply's message of providing affordable access to menstrual products. They've also showcased She Supply's work to provide essential hygiene products to women across our community. Spreading the message and educating others about the political efforts for policy change is one of the things Julia is passionate about.
Julia and Myca hosted an Instagram live back in April.
They discussed many unique factors — such as religion and culture — and how they impact our views on our periods. They had a lot of fun with it!
This prompted another discussion on menstrual product preference. Julia and Myca hope to continue the series into the future. They look forward to exchanging views on various topics and issues that relate to women's health and education.
Julia has also been following House Bill 321.
This bill calls for the sales tax exemption of feminine hygiene products across Texas.
This isn't the first time that a bill like this has been introduced. But HB 321 has gained great momentum and is currently pending in the Ways & Means Committee.
If this is passed, the bill will make menstrual products more affordable for all! It will also offer legal legitimacy to women's menstrual health.
This policy will improve the lives of all Texans. Julia (and all of She Supply) are incredibly excited to see the progress this bill has made through.
If you want to learn more about HB 321, connect with Texas Menstrual Equity Coalition on Instagram and Twitter for updates and calls to action to help with advocacy.
What's Next?
Having just graduated from the University of North Texas, Julia already has plans for the future.
She'd like to continue to develop a career in community health programs and organizations and explore furthering her education in Health Policy or Public Health after a few more years of experience in her field.
Julia is also interested in continuing her relationship with She Supply. The issue of menstrual product accessibility extends way beyond just DFW. She would be honored to help extend She Supply's efforts down to Austin.
---
If you would like to help She Supply on their mission to provide a sense of decency and cleanliness to women in need —
Or if you would like to extend your donation even further: