With Father's Day right around the corner, She Supply wants to take the time to recognize the men who volunteer their time to fight period poverty.
They help with technical setups, loading the product into vehicles, and helping make deliveries. Men have been there to lend a helping hand whenever She Supply has needed it.
A few of them were kind enough to let us in on their thoughts about She Supply and volunteering.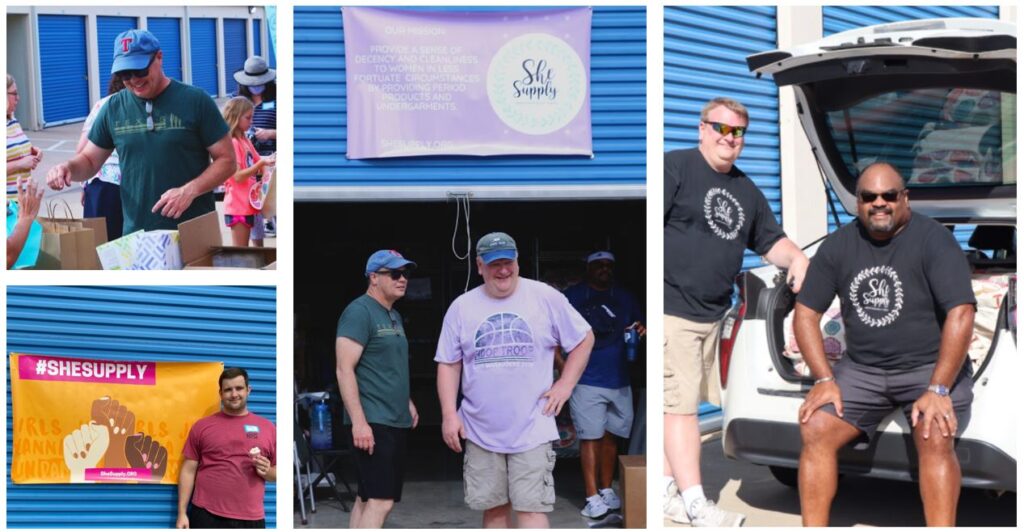 How They Got Involved
When asked how the men found She Supply, the most common answer was Kathy Meyer, (our fearless leader at She Supply) followed closely by their wives being involved and/or on the board. In a lot of cases, these two things overlapped.
Kathy Meyer shares the She Supply message of providing a sense of decency and cleanliness to women in need— wherever she goes. So it's no wonder that she has been able to find such incredible people. She isn't afraid to tell others about the cause!
From her Sunday School to even a chance encounter at a UPS store, She Supply has been fortunate for Kathy's instinctive nature when it comes to asking others for help.
How They Help
Most of the men help in one (or both) of the following ways:
Donation drives
Packaging events
Being a soundboard for Kathy to bounce ideas off of, She Supply is a business
They contribute to the donation drives by either helping package the items and/or helping to deliver the items to She Supply's partners. They've also helped take inventory of items at the storage unit when needed.
She Supply has been fortunate enough to have the assistance of a digital marketer. This has allowed Kathy and the board to bounce ideas off of him. Kathy has also used her own husband to run ideas by as well as help identify opportunities and possible pitfalls.
There are volunteers who help She Supply set up their warehouse. This includes putting together metal shelf units and moving palettes as well as loading cars. One male volunteer also helps with the She Supply website and SEO.
Why They Volunteer
The men of She Supply want to help those in need.
They enjoy contributing their time and skills to a great cause. As with most volunteers, they recognize that they are incredibly blessed and grateful for what they have.
It may seem odd to have so many male volunteers assist in what seems to be a female problem. But upon a second look, it's easy to see why men would want to be involved — they all have women they are close to. A daughter, sister, mother. Even if a man isn't directly affected, it is likely someone they know is.
And realizing that someone they know went through this makes the matter all the more pressing.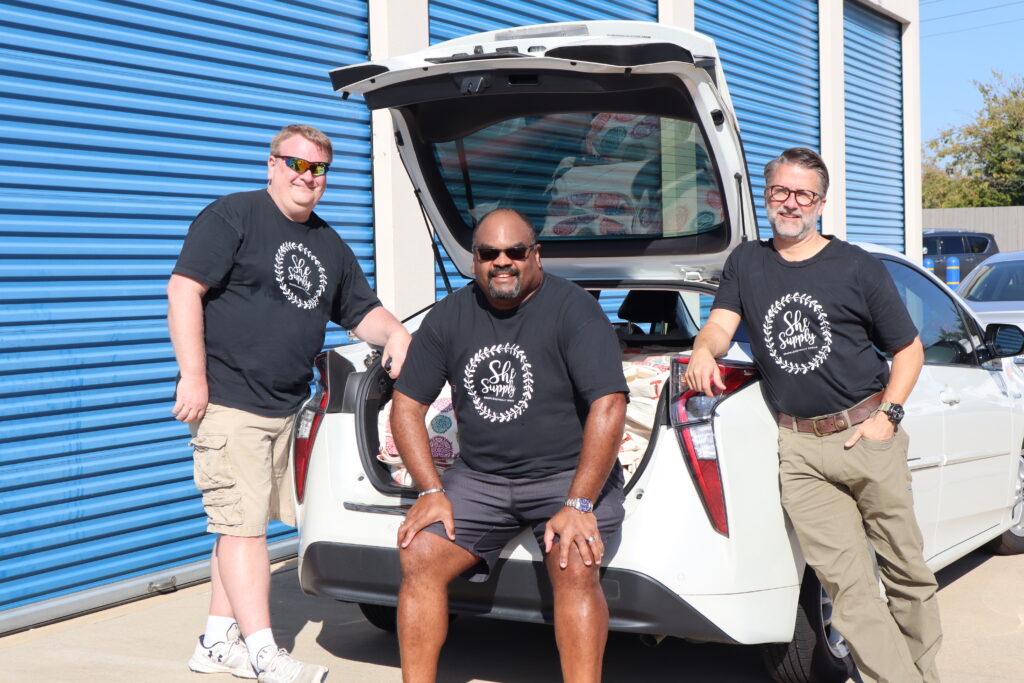 How It's Impacted Them
Volunteering for She Supply has impacted our male volunteers in different ways.
One of the volunteers is retired and happy to have something so exciting and giving to occupy their time. A great reason to get up in the morning.
Another pointed out how period poverty isn't something they've thought about before She Supply. Now they are happy that the need is being shared around their community so others can see why the service She Supply offers is so important.
There's a sense of pride that comes with seeing the positive impacts She Supply has had and continues to have within the North Texas community. A volunteer points out how good it is to know that they have been able to share their network and help She Supply raise tens of thousands of dollars. The hands-on approach She Supply takes is different from other charities and it's rewarding to be a part of the process.
---
These are just answers from a few of the men that have helped She Supply. Though none of them are on the board (leaving she Supply as an all-female nonprofit board) they have still had an impact! Whether directly helping out with packing, being soundboards, or helping with the technical side of things — It takes an amazing group of people to see something like this grow.
And She Supply is lucky to have so many of them!
Happy Father's Day!
---
We are always looking for volunteers to help with fundraising, event planning, deliveries etc. We would love to hear from you. Email [email protected]
If you would like to help She Supply on their mission to provide a sense of decency and cleanliness to women in need —
Or if you would like to extend your donation even further: