Welcome to another Getting To Know The Board special!
Today we introduce – Mallory Moser!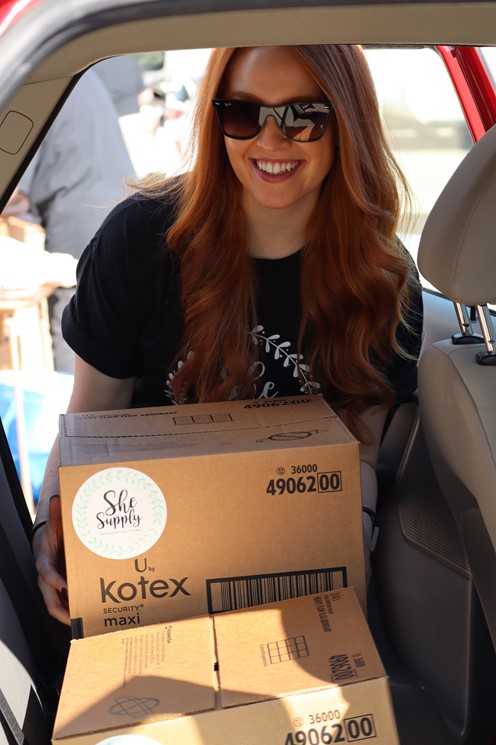 Mallory is from Wichita Falls, TX where she was born and raised before moving to Dallas for college. She received her BBA in Marketing graduating magna cum laude from Dallas Baptist University.
She is the office manager for Steven E. Miller, CPA PC in Dallas and is currently studying for a certification in financial planning.
Mallory enjoys spending time with her family and friends and is loving her new role as an aunt to her little nephew. Her hobbies include Texas two-step dancing, traveling, and running on the Katy Trail.
When did you first hear the term – period poverty?
Mallory honestly hadn't heard the term "period poverty" until she joined the board.
The words are pretty common, but paired together? Not so much.
When all our needs are being met, we sometimes forget others are not as fortunate. Mallory believes most people lack knowledge on this subject because it is not often talked about or discussed. She hopes her contribution to the board helps bring awareness to this issue women face.
Mallory is proud to say that since joining the board, the term is now part of her vocabulary repertoire.
How did you get started with She Supply?
Mallory first got started with She Supply due to her personal friendship with Kathy Meyer.
Kathy was Mallory's college professor at DBU a few years ago and has continued to mentor Mallory throughout the years. She considers Kathy a close friend and remembers her sharing her desire to create a non-profit.
After She Supply was formed, Kathy asked Mallory if she would be interested in volunteering.
When a board position became available, Mallory applied.
She has been honored ever since to help do her part in supporting such a great organization.
How long have you been with She Supply?
Mallory is a relatively new member of the board as she officially joined in the summer of 2020.
Not even COVID can stop women on a mission!
What do you do at She Supply? What kind of tasks do you handle?
Her role at She Supply is the Partner Manager for Collin County and the Sports Partner Manager for RL Turner basketball and soccer teams.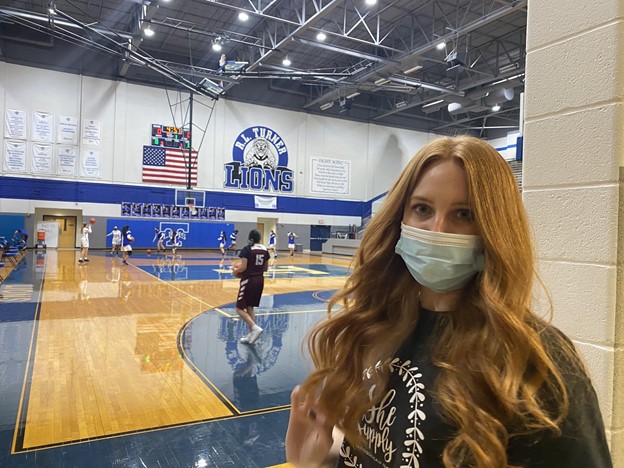 These roles are relationship based so it is Mallory's job to get to know them and report back to the board with how best they can help meet their needs.
She is also frequently checking on these partners' inventory and taking deliveries as needed. She Supply primarily provides sanitary products. But last year they were able to take the team new sports bras and underwear as well. Which is incredible!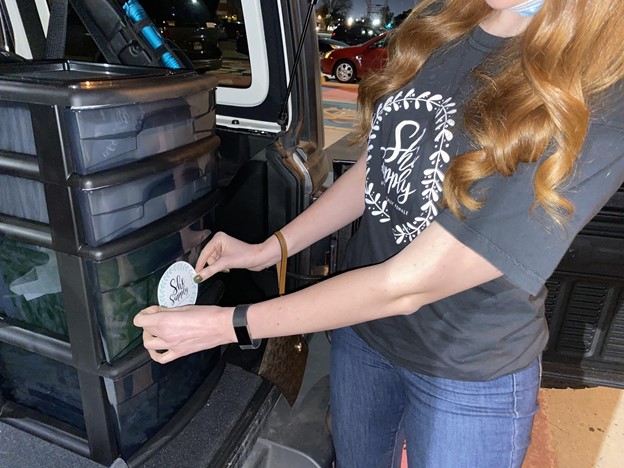 To read more about She Supply's work with the RL Turner basketball team click here.
What are your personal goals for the company?
Mallory would love to see She Supply continue to broaden their reach.
She Supply's mission is to provide a sense of decency and cleanliness to women in less fortunate circumstances.
She Supply's values are:
Community: we are all neighbors
Faith: service flows out of our faith
Grace without judgement
These goals may sound massive, but it takes a dream to make big things happen.
What do you like best about She Supply?
Mallory's favorite thing about She Supply is that it represents women and female empowerment.
She Supply makes a huge impact for women in the community and they continue to grow and expand their reach each year.
Apart from being results driven, Mallory greatly values the social aspect of being a part of the She Supply family. She enjoys being surrounded by inspiring women who have a passion for making a difference.
It's both motivating and rewarding to be around.
Is there an event She Supply has hosted that stands out in your mind or do you have a favorite?
Since she is new to the board, Mallory has not had a chance to be involved with many of the events She Supply has hosted in past years.
Joining in 2020 during a pandemic was not necessarily the time when hosting events was feasible. However, one event the board was able to attend was a game for the RL Turner girls basketball team. They are one of She Supply's community partners.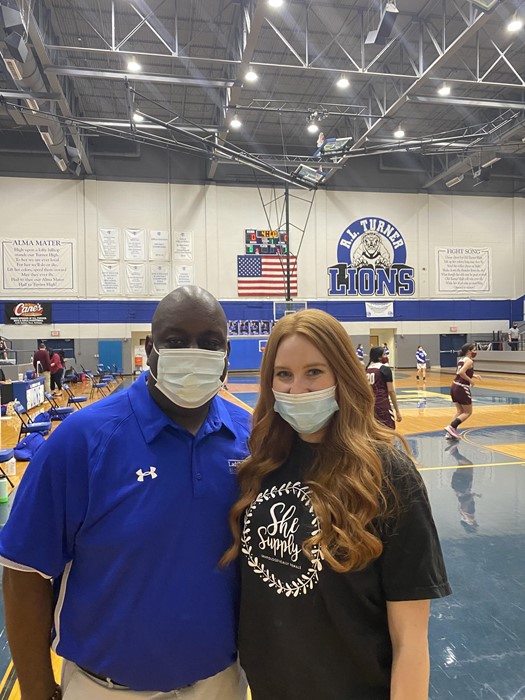 It was so much fun for the board members to go and cheer on the Lady Lions and show their support for those young women!
They won the game too so that stands out as Mallory's favorite!
Read more about the RL Turner basketball team here.
Bonus Questions
What about She Supply brings a smile to your face?
What brings the biggest smile to Mallory's face is seeing the women she represents when delivering products to their community partners.
During distribution she gets to see firsthand the reaction on the young women's faces. Their eyes light up from receiving donations from She Supply. The women are so gracious and appreciate everything they are given.
She can see how touched they are and it makes Mallory feel good to know she had a role in brightening their day.
What makes you pause?
Everything she's taken for granted.
Being able to purchase a monthly supply of sanitary products is not something a lot of people think twice about.
Until you step out and see the bigger picture of what others are going through, it's hard to make a difference.
Why volunteer instead of another activity?
Volunteering has always been something Mallory enjoys doing.
As much as she would love to say it is due to her love of helping others, it is the feeling of joy she receives knowing she made a difference. That's what keeps her coming back.
Mallory thinks volunteering is personally rewarding while making a significant impact within the community and therefore a good use of anyone's time.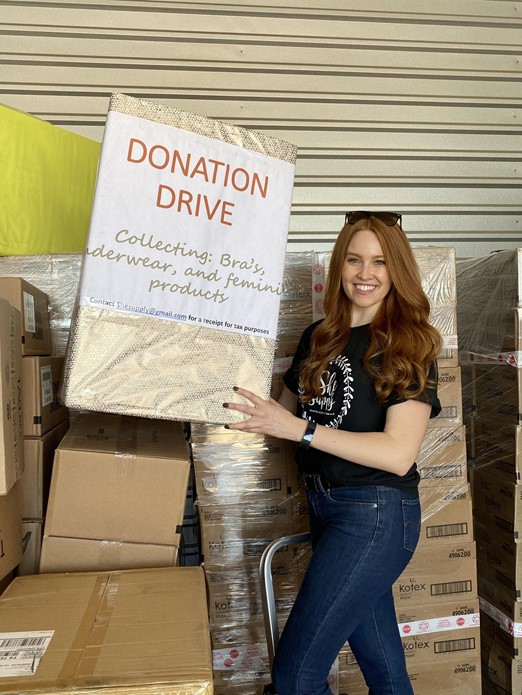 ---
If you would like to help She Supply on their mission to provide a sense of decency and cleanliness to women in need —
Or if you would like to extend your donation even further: