Welcome to another Getting To Know The Board special!
Today we introduce – Diana Vaughn!
Diana has been married to her husband, Trinity, for 13 years and counting! They have two children — Grace(10) and Walt(6).
They've made supporting She Supply a family affair!
Her husband was a huge help with She Supply's 2020 year-end inventory. And the children helped with She Supply kits of pads and tampons. These kits then went to the Salvation Army, one of She Supply's Denton County partners.
Diana is a proud Texas Tech Red Raider alum (Kathy and Lisa don't even hold it against her)! She started her career as an auditor at KPMG in Dallas and is now the Director of Financial Reporting at 7-Eleven, Inc.
She also has her CPA license in the state of Texas.
When did you first hear the term – period poverty?
Diana is embarrassed to say that the first time she heard the term was from Kathy Meyer.
Kathy is in her Sunday school class and that was the first time Diana heard about She Supply as well.
That was back in 2018.
Diana admits that she may have been living under a rock!
How did you get started with She Supply?
Diana and her husband donated products to She Supply after Kathy mentioned the non-profit to their Sunday School class.
In late 2019, Kathy asked to have coffee with Diana to discuss a potential opportunity to be Treasurer. She met with Kathy and Lisa and they immediately hit it off!
The pair was so passionate about the impact She Supply has had in North Texas that Diana knew she wanted to be a part of it!
How long have you been with She Supply?
Diana celebrates her one year anniversary in January!
It's been a whirlwind of a year, but Diana feels so blessed to have the opportunity to serve the women of North Texas and get to know the ladies on the Board. She thinks they are an incredible group of women and it has been fun to overcome the unique challenges presented by the pandemic.
She Supply spent most of 2020 on Zoom calls during work-day evenings and Saturday mornings.
What do you do at She Supply? What kind of tasks do you handle?
Diana is the Treasurer and Partner Manager for Denton county.
As the Treasurer, Diana is responsible for handling the day-to-day accounting for She Supply and presenting the monthly financial statements to the Board.
Her responsibilities as Partner Manager are to communicate with She Supply's three Denton County partners. Diana ensures She Supply is serving them well by providing appropriate and adequate products for their clients.
What are your personal goals for the company?
One of Diana's primary goals is to create a budget process to improve She Supply's ability to evaluate its annual reports and plan for the future. They did a first pass in 2020 and learned a lot along the way.
Diana is looking forward to creating a more accurate budget for 2021. She also looks forward to seeing She Supply's continued growth for the upcoming year, especially in Tarrant County.
She Supply was fortunate to receive over $10k in donations during Noth Texas Giving Day and $20k in grants from local foundations. Now they just have to make sure they continue to identify partners that fit She Supply's profile for supporting women and teens struggling with homelessness or domestic abuse.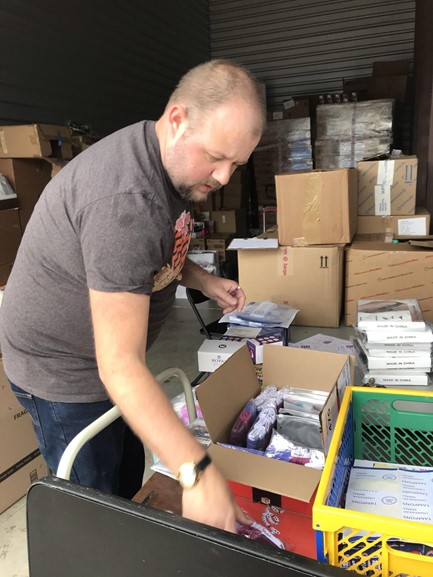 What do you like best about She Supply?
Diana loves that She Supply is a fully volunteered, all-female led organization.
One of her favorite quotes is by Robert Ingersoll:
"We rise by lifting others"
She loves seeing women support each other and truly believes that society improves when we help those less fortunate than ourselves.
She Supply's fully volunteer-led organization really shows their passion for ending period poverty and gives women a chance to lead.
It's a win-win!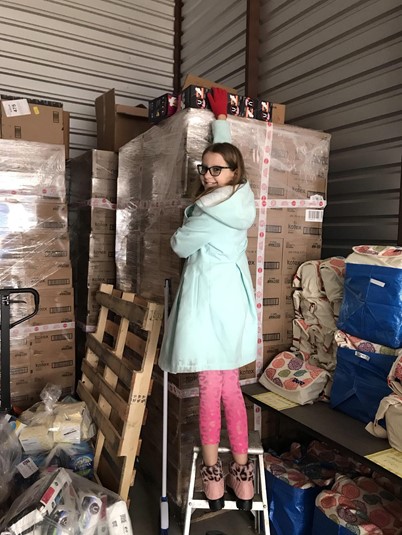 Is there an event She Supply has hosted that stands out in your mind or do you have a favorite?
Diana joined right before the pandemic. Because of this, she hasn't had the chance to be involved in many events.
But this fall, the Board joined together to attend an RL Turner basketball game. Diana wasn't able to attend because her husband was out of town unexpectedly. She had to take her son to Boy Scouts, but she was there in spirit!
RL Turner is one of She Supply's partners and the team's families are rarely able to attend games. They wanted the team to know that someone is there for them, which is especially important for teenage girls.
To read more about the RL Turner story – click here.
Bonus Questions
What about She Supply brings a smile to your face?
Knowing that we are giving women the support to go to their job and/or activities!
What makes you pause?
The astounding statistic that 25% of women in North Texas do not have access to feminine hygiene products.
Why volunteer instead of another activity?
We can't change the stigma around periods or improve women's access to feminine hygiene products without volunteering!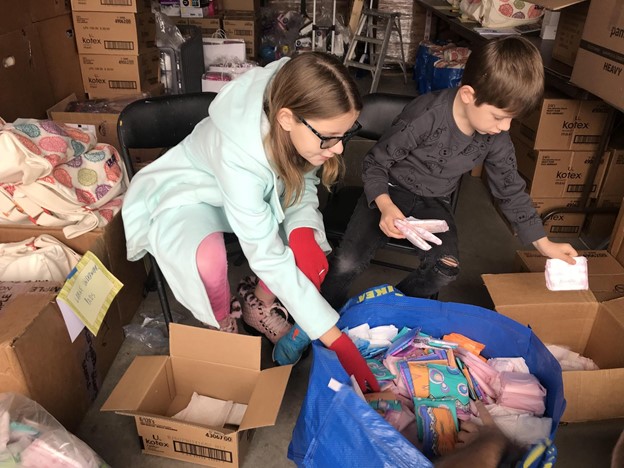 ---
If you would like to help She Supply on their mission to provide a sense of decency and cleanliness to women in need —
Or if you would like to extend your donation even further: