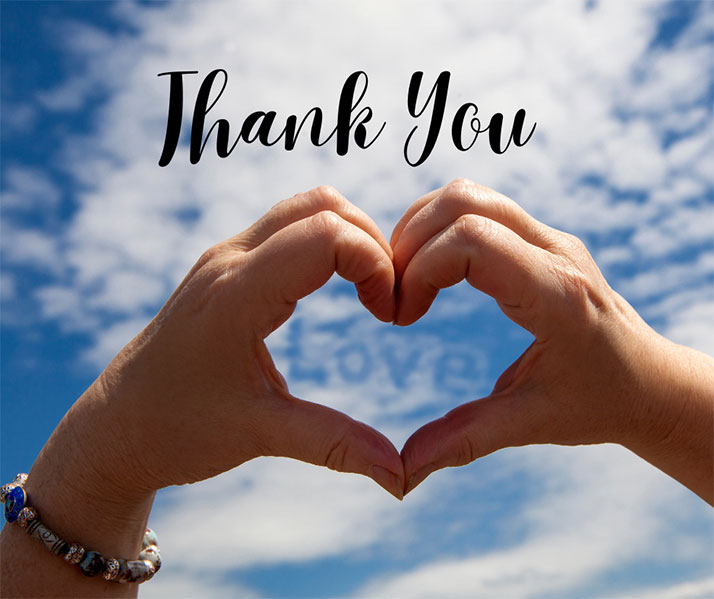 In this, the month we are most reminded to give thanks, there are so many things we are grateful for at She Supply. What an extraordinary year it's been.
In January, just five years after our founding, She Supply distributed our ONE MILLIONTH period product to women living in poverty. We proudly delivered that product to our valued partner The Family Place in a celebration attended by many friends and family and covered in DFW papers, and in segments on NBC 5 with Deborah Ferguson and on KLTY Radio.
In March, She Supply co-founder Kathy Meyer was honored by M&Ms as one of 20 women in the U.S. "Flipping The Status Quo." Out of thousands of entries, Kathy was chosen as an exceptional example of women across the country who both see a need in their communities and then fight to do something about it. Kathy was featured on the M&Ms website, on a giant video board in Times Square and was gifted a $13,000 grant to continue She Supply's extraordinary work here in DFW. Kathy was also featured in a second very nice segment on NBC 5. We're thankful for that too.
In April, She Supply shifted a bit and hosted 250 girls from Dewitt Perry, a Title 1 Middle School in Carrollton, for a private showing of the new film "Are You There God? It's Me, Margaret!" based on the Judy Blume classic about girls coming of age. In a perfect convergence of mission and culture, the "Margaret Movie" gave She Supply an extraordinary opportunity to shine a light on period poverty, provide dignity to the underprivileged women and girls we serve, and offer fun and love to those for whom those things may be in short supply. In the process, we also hoped to empower these young women by taking some of the fear, stigma, and unknown out of their own life events and framing feminine hygiene and "getting their period" as something that's both positive and a sign of enduring sisterhood.
Shortly after the movie event, we were informed that She Supply had been named a finalist for the D CEO Organization of the Year Award for which we were extremely thankful. That paled in comparison to July when we sealed the deal winning D CEO Organization of the Year in the Micro division. The honor was both unexpected and humbling, but it also inspired us to double down and work even harder to continue our fight against period poverty in North Texas. And we weren't alone.
In September, we concluded our first "Summer of SHE" collection event and had five teams collect more than 100 boxes of product each over the course of the summer, Then, on September 21, our generous donors, supporters, friends, and family donated more than $15,000 to She Supply for North Texas Giving Day. Those donations alone provide more than 600 women with period products for an entire year. We could not be more thankful for everyone who contributed.
As we look to 2024, just one year after delivering our ONE MILLIONTH product in our first five years, our immediate goal is to deliver "ONE MILLION products more in 2024!" We admit that's a big number, but we're confident we can reach it because we're supported by people like you who stay in touch, read our communications, share them with your friends, follow us on social media, and take the time to selflessly give to help those less fortunate.
We are "unapologetically female," and we believe in the power of faith, love, and community to help the more than 150,000 female-led households in DFW living below the poverty line. We are thankful for you. We are thankful for the opportunity to serve. And we are thankful that with continued support, we can continue making a difference in the lives of those who need it most.
To make a gift to support the She Supply mission to end period poverty in North Texas, please visit us here.